Offshore Wind Farm Cables
The cables used in offshore wind farms need to be designed to withstand the harsh natural environment.
JMACS offshore wind power cables have excellent weather and heat resistance, and are designed to withstand harsh operating environments. They are also heat resistant.
In order to meet the increasing demand for offshore wind power generation projects, JMACS manufactures and sells cables for offshore wind power generation, as well as customized cables to meet special requirements.
Usage Example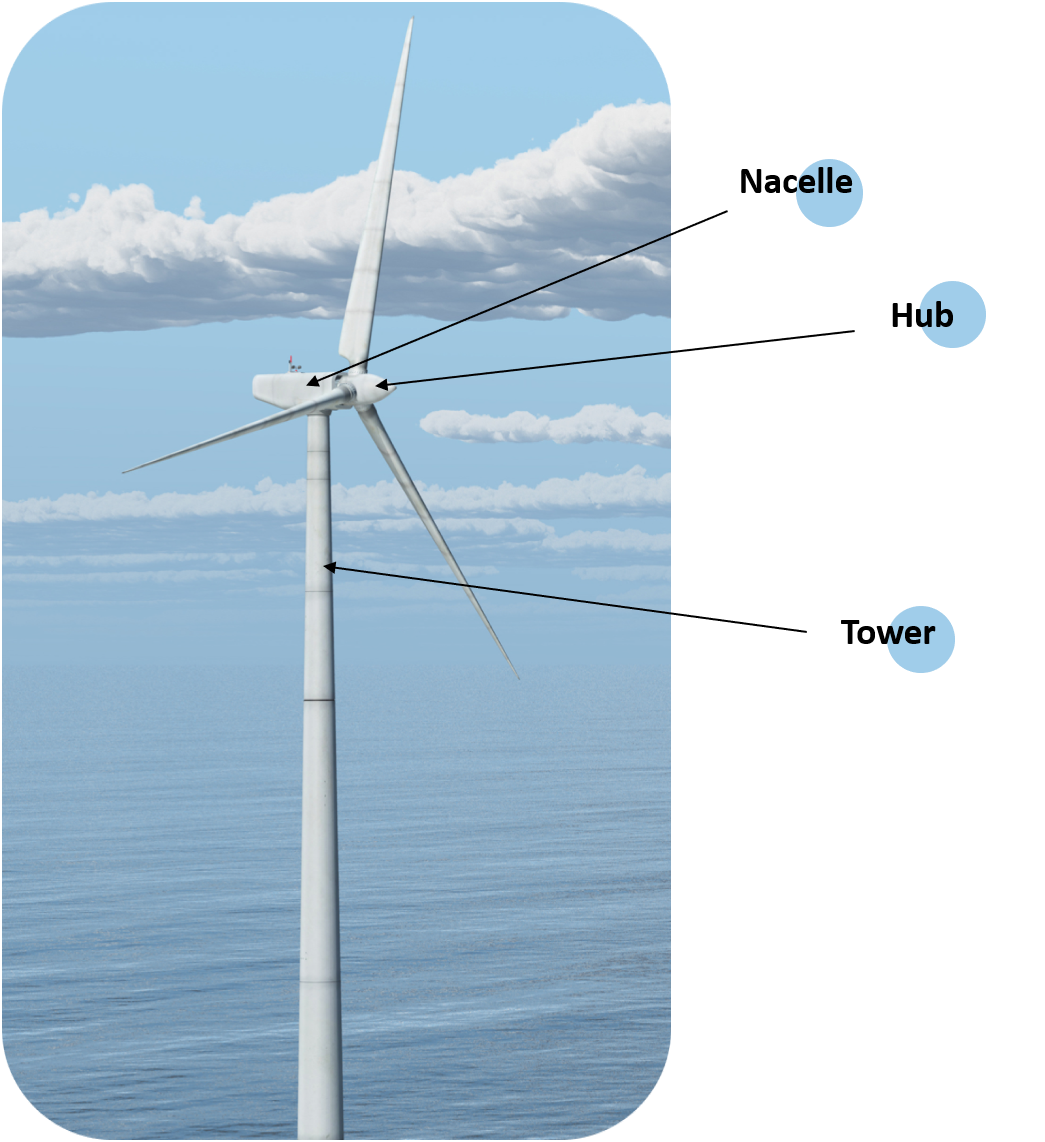 Examples of reference products
Communication cables: Industrial Ethernet cables (Cat6A, Cat5E, Cat5)
Flame-resistant high-strength optical cables, FCPEV-NC, HP
Fieldbus cables … CAN-BUS, CC-LINK, DeviceNet, BA/PA cables, etc.
Instrumentation cables … KNPEV-SB, KPEV, etc.
Control and power supply cables: CVV, CV, VCTF, 2PNCT
EM /F ECO Eco-materials for the environment
Example Cable Specifications
Noise suppression・・・Shield specification
For high temperature ・・・・・ Heat resistant
For low temperature ・・・・・ Cold resistant
Flame retardant ・・・・・ High flame retardant
Measures against salt damage: ・・・・・ salt damage resistance
Measures against high bending, twisting and side pressure: ・・・・ High strength
Wire-saving measures: Composite specifications
In addition, we can produce various types of cables with a high flame-retardant finish in small lots, with short delivery times and high quality.
Please refer to our catalogue for examples of solutions.