jSeeq-Care® - a support system for nursing care facilities
EnOcean* is a battery-free wireless sensor system for nursing homes.
The EnOcean* sensors allow you to monitor and control the activities of your patients without restricting their lives and while ensuring their privacy. The system prevents accidents and supports a safe and secure life.
*EnOcean
An international standard for energy harvesting wireless sensor technology (IEC 14543). It converts environmental energy such as pressure, light, etc. into energy for wireless communication, making it possible to build long range sensor systems without the need for batteries.
Sensor Lineup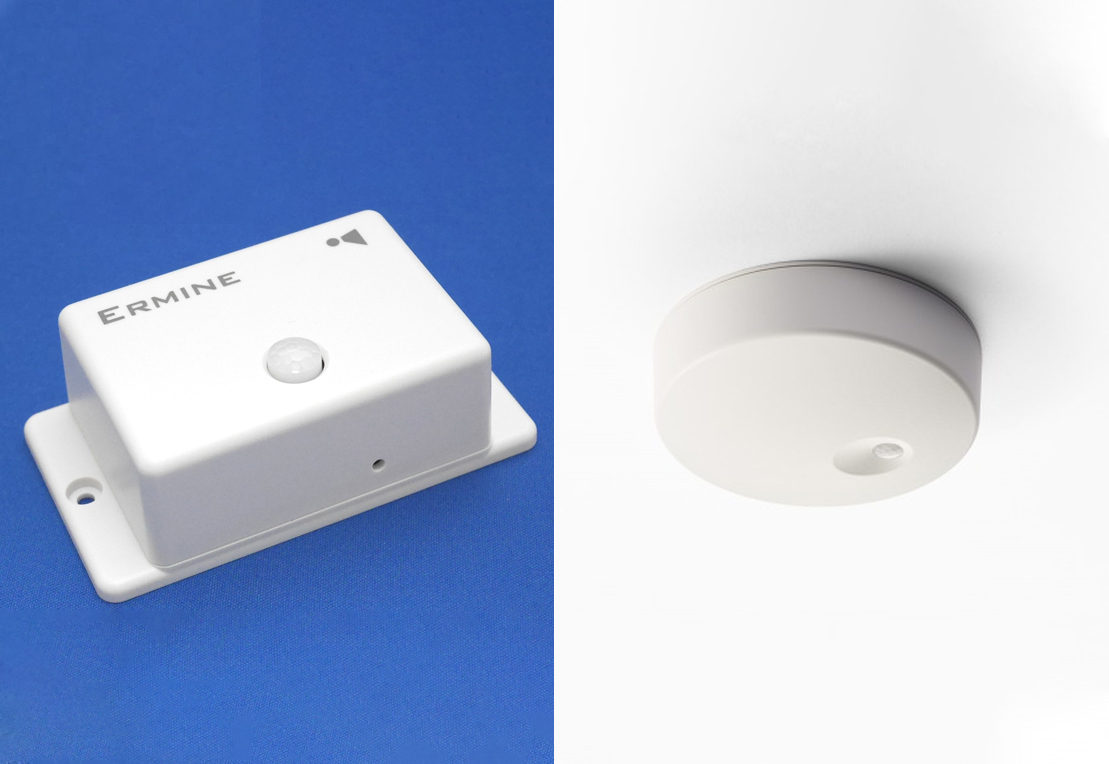 Motion sensors
Detects the movement of the occupant, e.g. leaving the bed, going to the toilet, etc., and prepares for any abnormalities.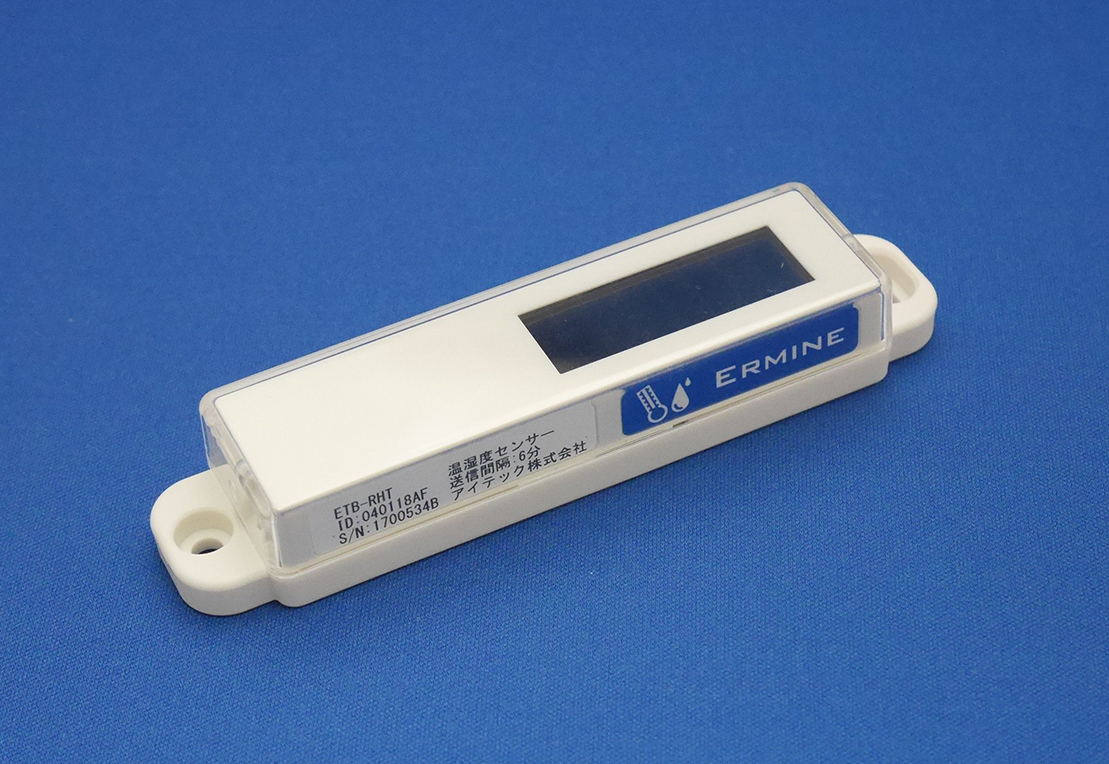 Temperature and Humidity Sensor
Notifies you of the temperature and humidity in the room and detects sudden increases in room temperature or decreases in humidity at an early stage.
Door open/close sensor
Notifies you when a door is opened or closed. Keeps an eye on who goes in and out of the room and prevents wandering during the night.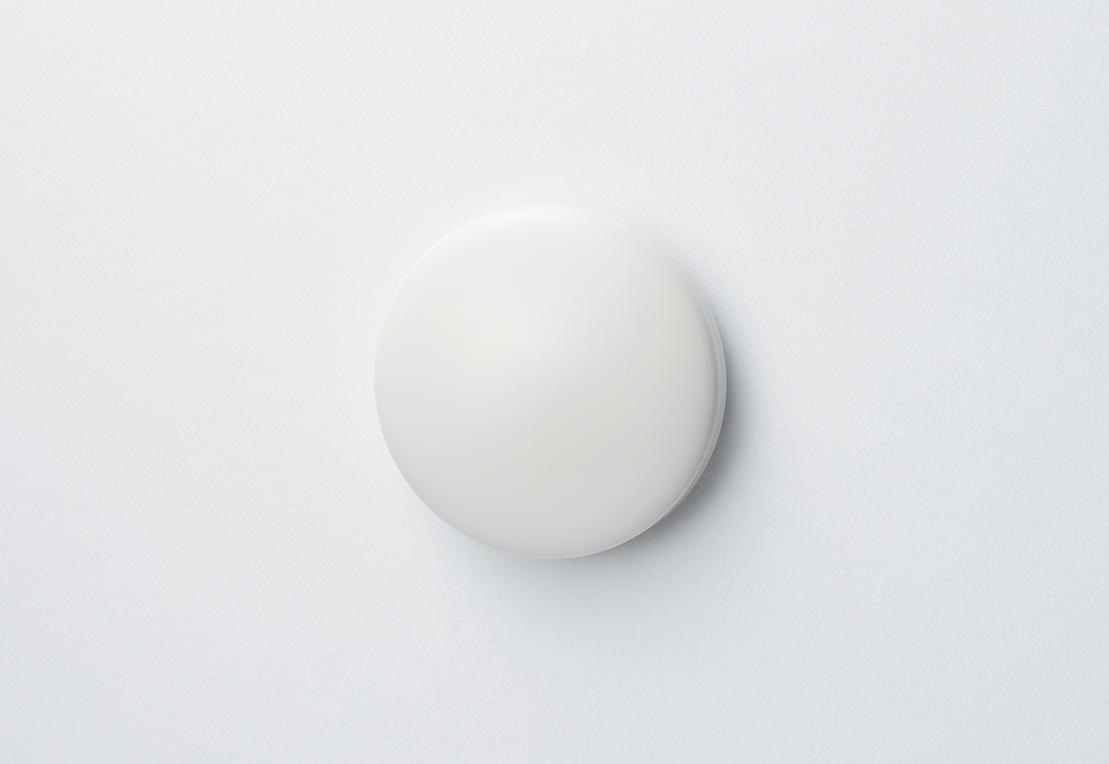 Push Button
Used to turn the system on and off
jSeeq-Care® Introductory Examples
(Kanden Joylife Co., Ltd.)
System configuration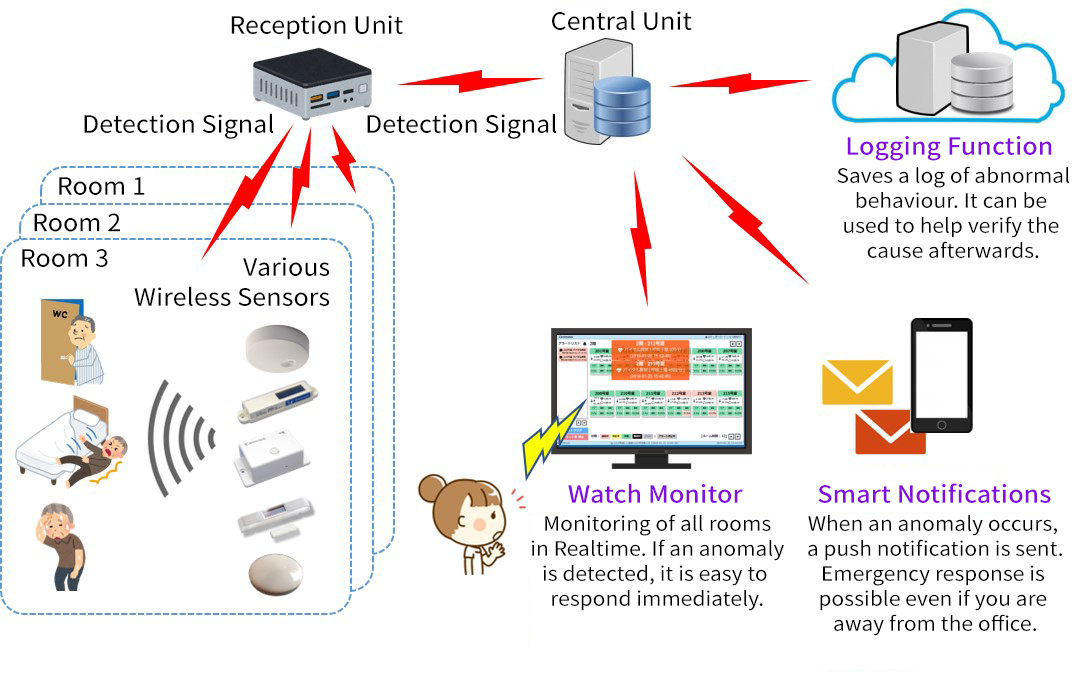 jSeeq-Care ® Management Screen Display
Normal state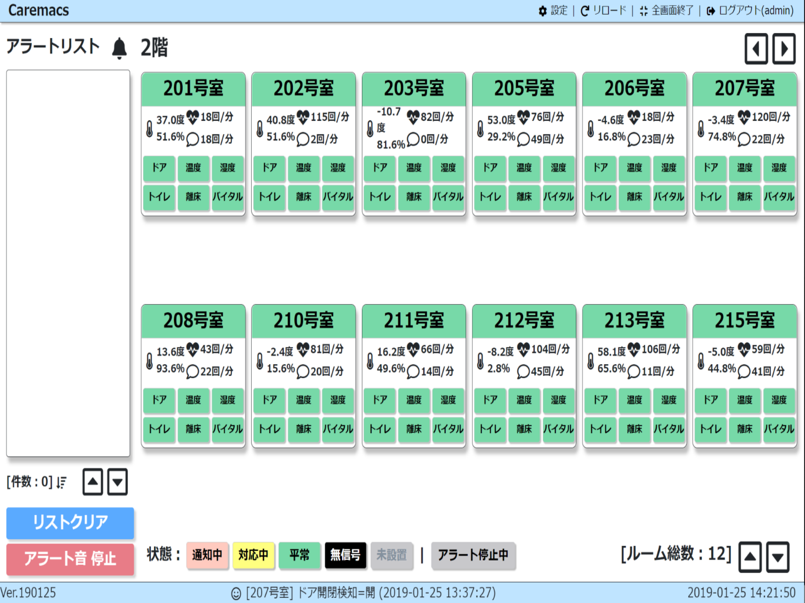 ■ List of rooms
You can see at a glance the status of each room.
When an alert occurs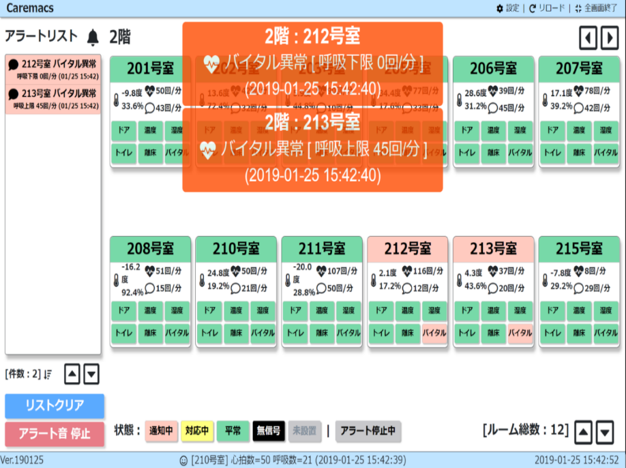 ■ Pop-up display
A pop-up display is provided to allow immediate confirmation of an anomaly alert.
■ Alert List
The alert list lists all current alerts, so you never miss an anomaly.
■ Alert status display
The alert status is displayed for each room so that abnormal conditions can be identified immediately.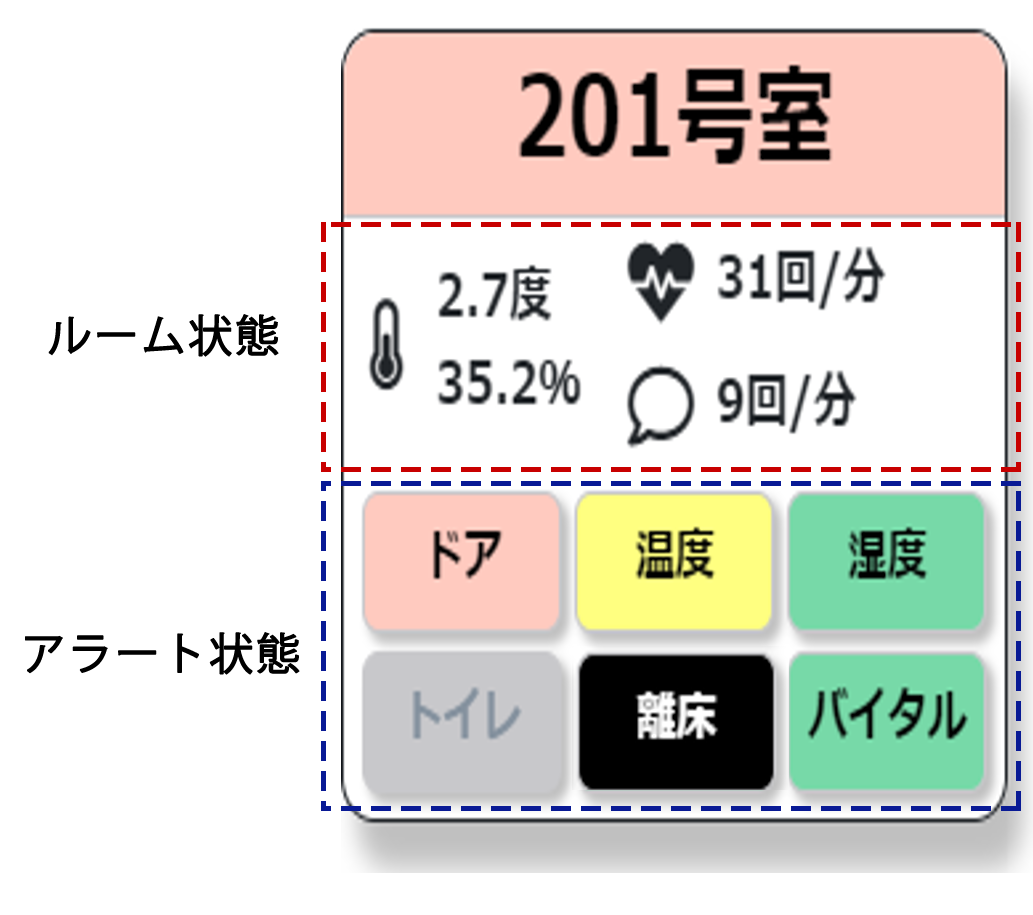 Features
Easy to install
Battery-free EnOcean wireless sensors mean that no wiring is required.
It is easy to retrofit, move and remove from existing facilities.
Energy saving and environmentally friendly
Battery-free, no batteries to run out, no electromagnetic interference, no maintenance required.
Privacy protection
No cameras are used and movement is detected by sensors, protecting the privacy of the carer.
Real-time monitoring 24 hours a day, 365 days a year
In the event of an abnormality, the system immediately alerts you and your staff via the monitoring system and push notifications in the app.
Because the monitoring is done by sensors, there is no need for the caregiver to be notified of abnormalities.
Alert history
The alert history is stored on the monitoring server and can be used to develop a care plan tailored to the subject.
The server can be set up either in the cloud or in a local environment.
Installation examples
Osaka nursing home (installed in 36 rooms. (Monitored by a watchman at the care station)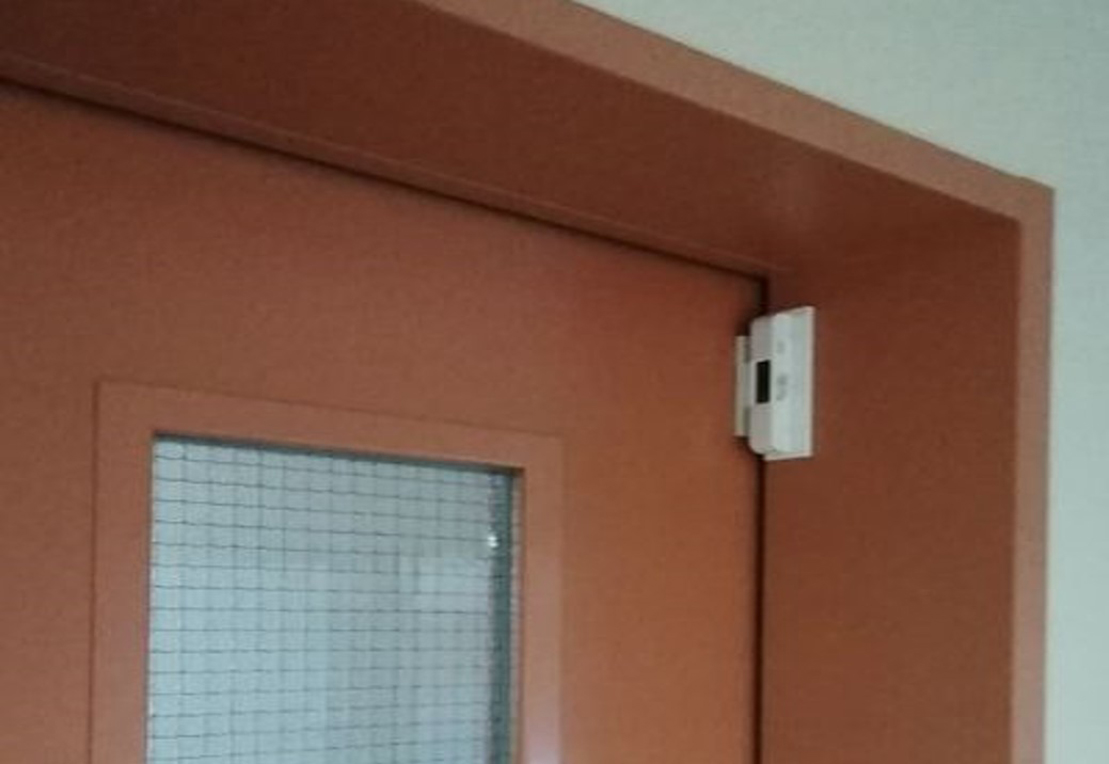 Door open/close sensor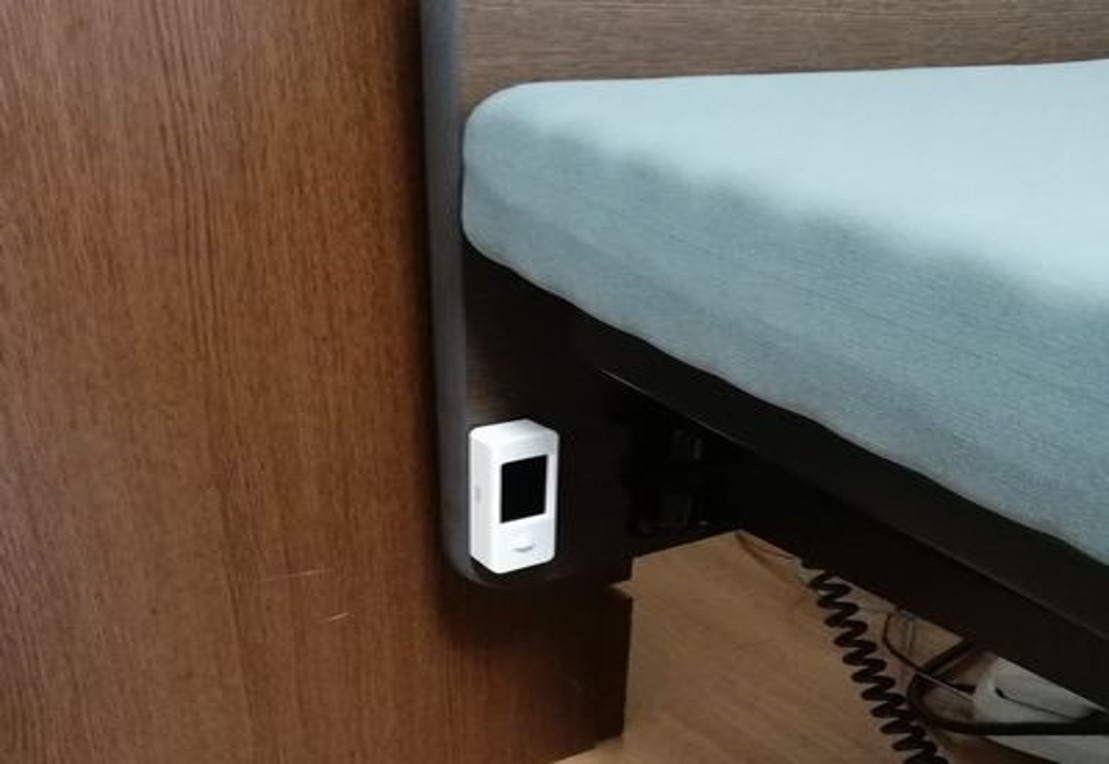 Motion (release) sensors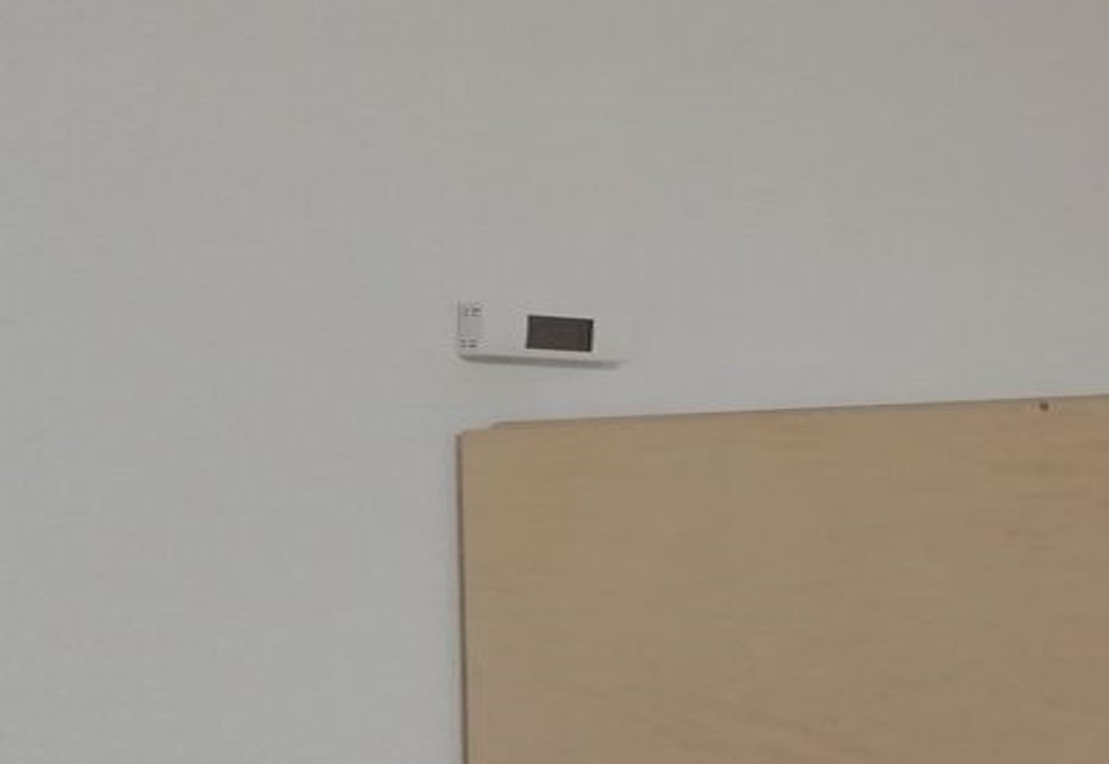 Temperature and humidity sensors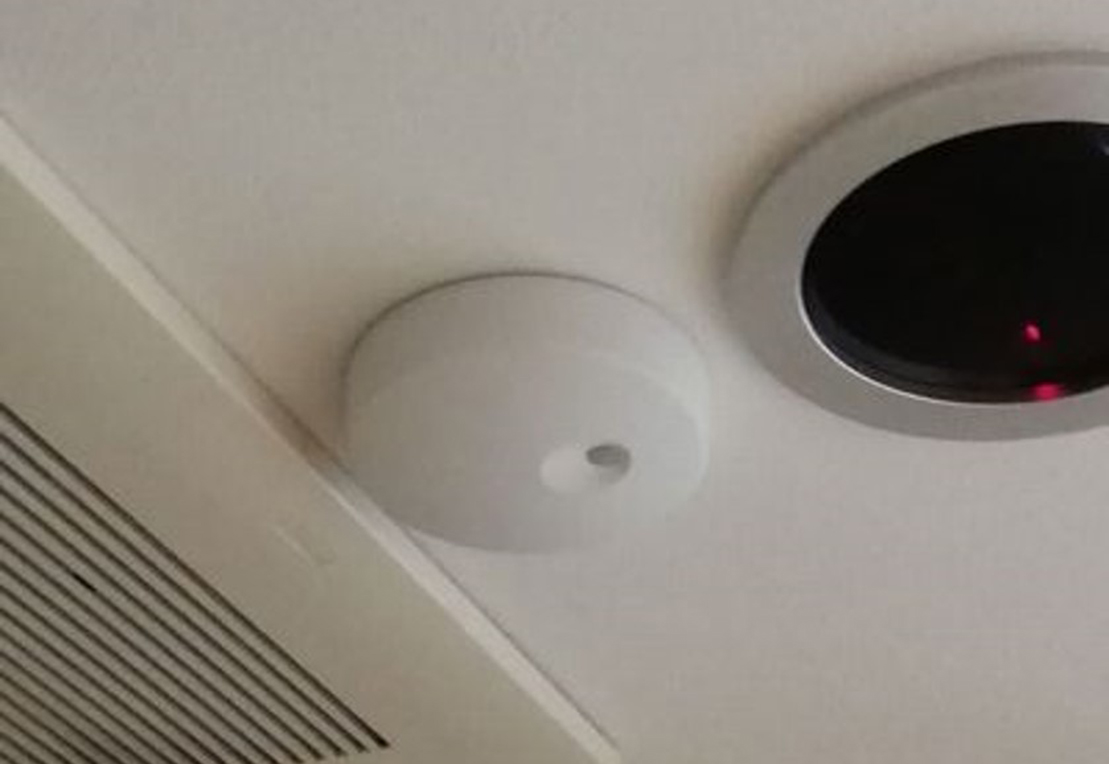 Motion sensors (toilet)
Benefits of implementation
The ability to monitor the behaviour of all residents at once has reduced the workload for staff.
The ability to analyse the behavioural patterns of residents makes care planning easier.
The system is easy to retrofit and can be changed according to occupancy.